Our Device-on-a-Chip (DoC) technology provides a universal common foundation for the electronic design, production and applications for IoT in a single integrated chip (IC) that performs all communications between smart devices.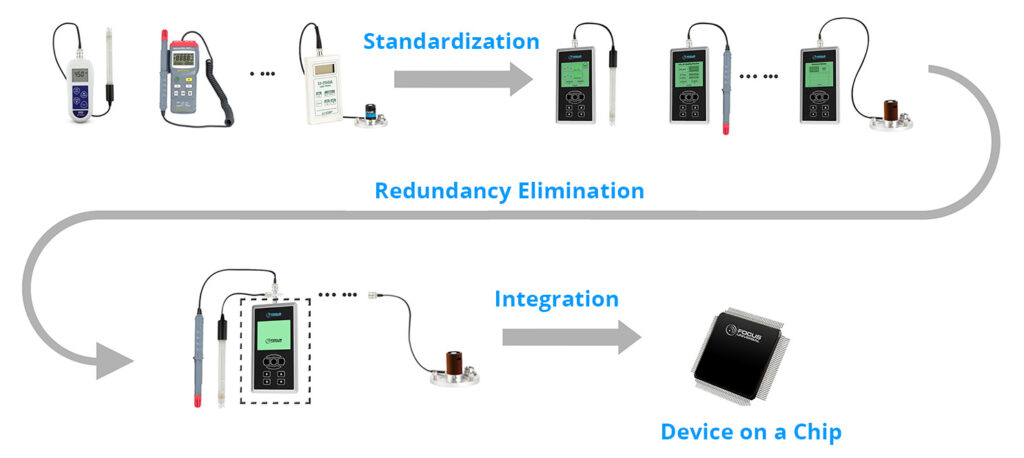 DoC technology has the potential to offer lower costs, greater reliability, faster time-to-market and simpler product design in a compact size for the next generation of IoT device production.
The platform utilizes a mobile device or computer to communicate with smart devices (sensors, probes, controllers, etc.) in real time to monitor and control these devices through an Ubiquitor (central hub device).