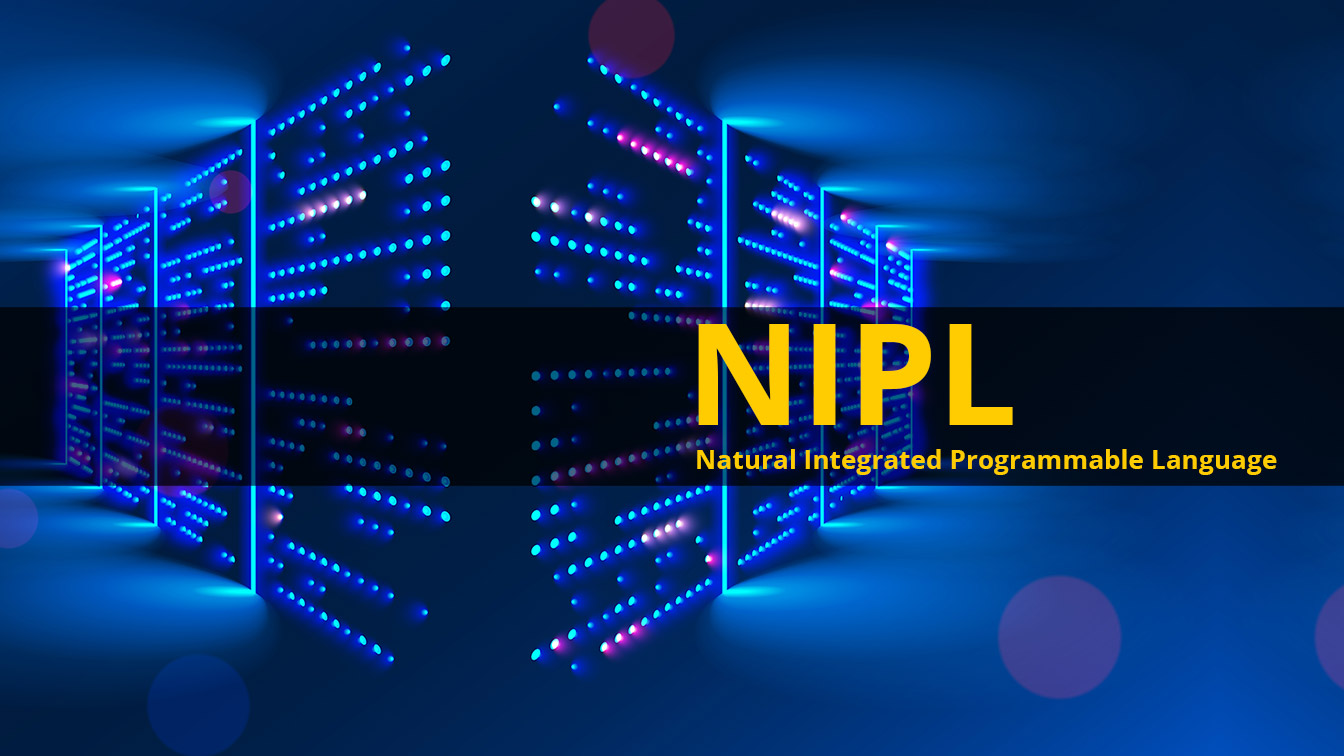 NIPL vs. Traditional Programming
Natural Integrated Programable Language (NIPL) offers a cross-platform language that serves as a connecting middle layer platform between programing languages (C++) and designated application software languages (iOS), reducing software development time and cost.
One NIPL software works for all operating systems and NIPL software is maintenance free.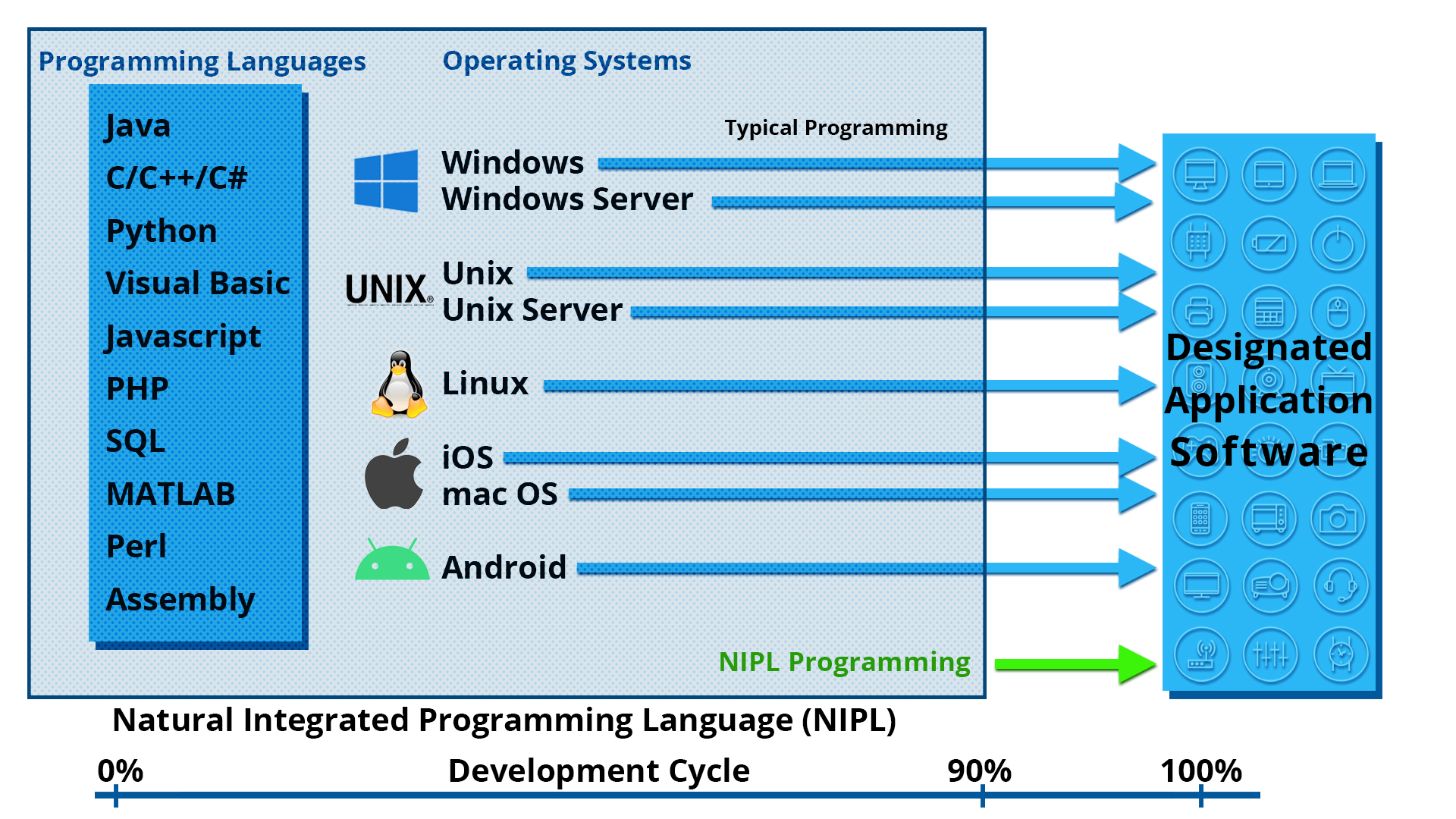 Natural Integrated Program Language (NIPL) solves this by creating an efficient middle layer. By simplifying the standard software development and coding between devices and smartphones, the Focus technology can save up to 90% of development time and costs to create an IoT device.